Home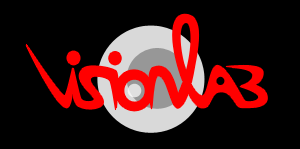 VisionLab is a development environment for image processing applications. VisionLab is highly extensible. You can add your own operators and camera interfaces. Easy to use and easy implementation in existing software. Look below for a complete list of features,
download VisionLab demo
or
look at the help file
.
Supported vision algorithms
Image processing operators:
Image analysis
2D camera calibration
Edge detection
Filters
Geometric operations
Image math
Labeling and Blob Measurement
Morphology
Segmentation
Color processing
Barcode identification
Transformation (Distance, Hough and FFT)
Pattern matching
Hyper-spectral imaging
Classification with neural networks and optimization of neural networks with genetic algorithms
Iinterfaces with all major Deep Learning frameworks that have a Python interface
See for a
course
on using these operators.
VisionLab has an open camera architecture and users can easily add their own cameras. Standard VisionLab supports several interfaces:
XIMEA xiAPI (XIMEA Application Programming Interface)
Basler Pylon
IDS uEye, both USB and ethernet cameras
USB Video Class (UVC) cameras
SPECIM FX10 & FX17 cameras (beta)
LUCID cameras (beta)
Microsoft Media Foundation compatible (web)cameras
Microsoft Kinect for Windows sensor
FireWire: FirePackage for AVT cameras
Gen<I>Cam/GenTL (tested with IDS uEye cameras)
Tethering with Nikon and Canon DSLR cameras
Special camera interfaces made in collaborating with customers:
IDS Ensenso 3D camera
Kinect 2
NIT SWIR camera
Point Grey Research: Ladybug, Bumblebee 2 and Bumblebee 3
Schafter & Kirchhoff line scan camera
Swiss Ranger SR 300, Time of Flight camera
FLIR A20 (LWIR camera)
The system consists of the following parts:
| | |
| --- | --- |
| VisionLib | A library of more the 300 operators for image processing, interfaces to cameras and a neural networks for classification. |
| VisionCmd | A command interpreter for scripts. The scripts can be used for easy and fast development of applications or prototypes. |
| VisionServer | A shell with a network interface around VisionCmd. With VisionServer it is possible to communicate over the internet with a remote VisionCmd. Scripts kan be develloped and tested on a PC and the be executed on an intelligent camera. |
| VisionClient | A graphical user interface with which it is possible to experiment in a comfortable way with the VisionLib library and to develop and test scripts. An online help is available. |
| SWIG wrapper | #C version is tested. |
| VisionLibPlugIn | A plugIn system for dlls to extend the command interpreter. |
VisionLib, VisionCmd, VisionServer are completely written in ANSI C++. This software is developed and tested under Windows, Linux and Android. The software runs on x86, x64, ARM and PowerPC processors. Ports have been made to FESTO, Matrix Vision and Vision Components intelligent camera's.
Because VisionLab has an open structure it is easy for a user to accommodate or extend the system to his needs.