Home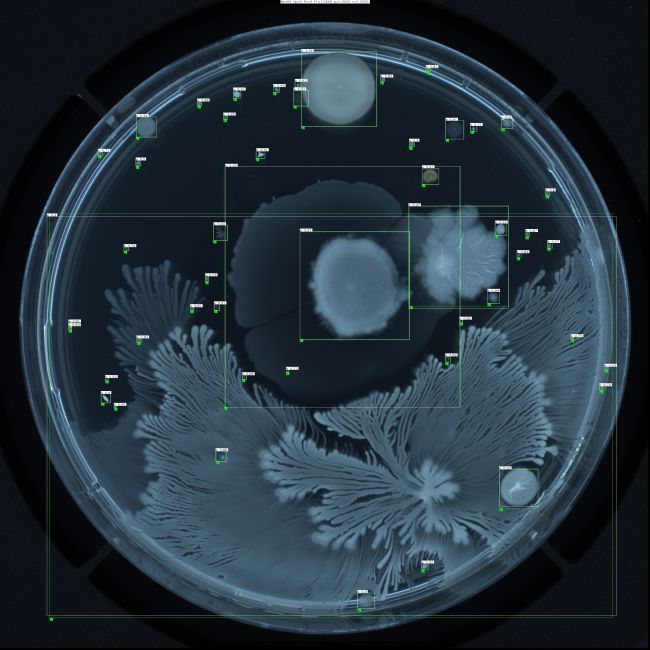 An example of an ongoing project is the Colony Counter AI software developed for
AAALab Equipment BV.
Website of this product.
Click
here
for full resolution image. Green box is ground-truth and white box is detection with specified confidence by our AI software. A Deep Learning Hydra model with Object and Anomaly Detection heads for 9M pixel images is used. Inference time is 0.3 seconds.
The product is now being successfully deployed, also outside Europe.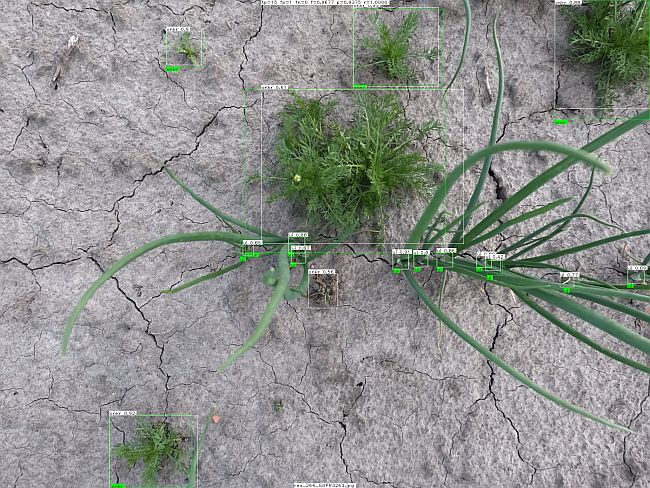 Full resolution image
Another example of an ongoing project is the AI software developed for a camera-controlled a weeding machine. This project is a collaboration with Lauwersmeer Landbouw and Evenredig, and co-sponsored by the Versnellingsagenda regio Noordoost-Fryslan.